Attain Preeminent Landscaping Services In Northmead
At Artscape Landscapes, we pride ourselves on being one of the top names in landscaping services in Northmead. We have found quite often that homeowners prefer to undertake landscaping work on their own. It is usually only then that they realise just how complex landscaping is. This is where Artscape Landscapes can make a huge difference. Our superb landscaping services in Northmead come with all the experience, knowledge, labour, and resources to take care of your project from start to finish. Where you may tire or be at a loss for ideas when working on your own garden renovation, our professional landscaping team keeps on going.
Our wide-sweeping expertise allows us to administer any landscaping service you require in your outdoors. You will require concrete landscaping to create a new pool, retaining walls, or stone steps or anything else your outdoors may need.
The Common Issues with DIY Landscaping:
One of the most significant issues with DIY landscaping projects is that it demands more time and effort than you usually estimate.
A lack of patience, care or technique can result in a lack lustre finish to show for all your time, money, and hard work.
You need to undertake a lot of research on plants and trees you want to use in the garden. Otherwise, you could introduce plants in areas they cannot thrive or even survive.
You will also need to understand your grass, mulches, sands, soils, etc.
You may also face added costs for the equipment needed for your landscaping project, as well as learning how to operate it.
Save Yourself the Trouble
So, if you live in Northmead, just get in touch with us! We will come and handle after all the landscaping work at your property.
With us, you do not have to put yourself through all the research and hard yards required of landscaping work. Artscape Landscapes are the landscaping experts! We assure you that we are the perfect simple solution that you are looking for to complete your landscaping project on time and within budget. We will take on board all your ideas for your landscaping project to design and deliver a stunning outcome. It's no wonder that we are the top name for concrete landscaping in the Northmead region!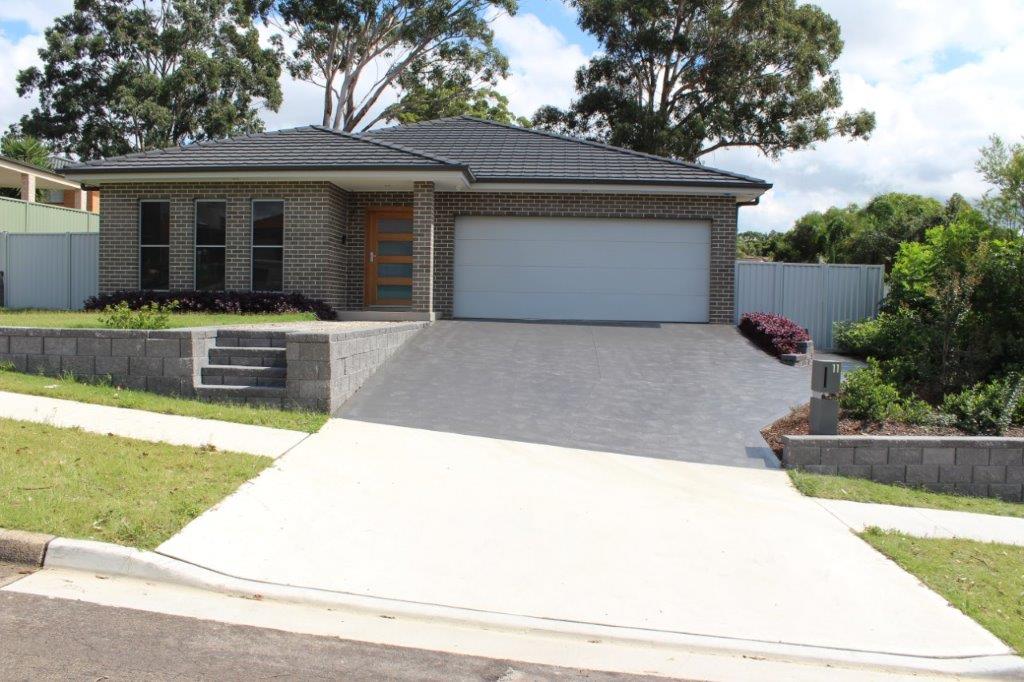 We Transform Residential Landscapes & Backyard Spaces:
We will transform your residential landscape into a place you have always dreamed of owning.
No matter what theme you have for your residential landscaping project, our team is always able to deliver great results.
In case you need alternative suggestions for your landscaping project, we would be more than happy to provide you with some terrific ideas.
You can be sure that our experts' landscaping ideas will provide amazing ways to add value to your outdoors.
It is these factors that make us the trusted name for landscaping work in Northmead. It also helps that our staff are so skilled in providing awesome residential landscaping designs and ideas – and then turning them into reality.
Providing Landscape Spaces with Excellent Designs
We start right from the entrance, with beautiful flowers or hedges to catch your client's attention.
We suggest decorative bricks, or concrete for beautiful entryways or pathways, along with symmetrical planters at the doors.
We select and create a customised outdoor lighting plan for your landscaping using LED lighting fixtures.
Choose between bushes, shrubs or trees that can be shaped like animals, numbers or even your company logo!
Add stylish benches, gazebos, trash cans and recycle bins for added comfort and function.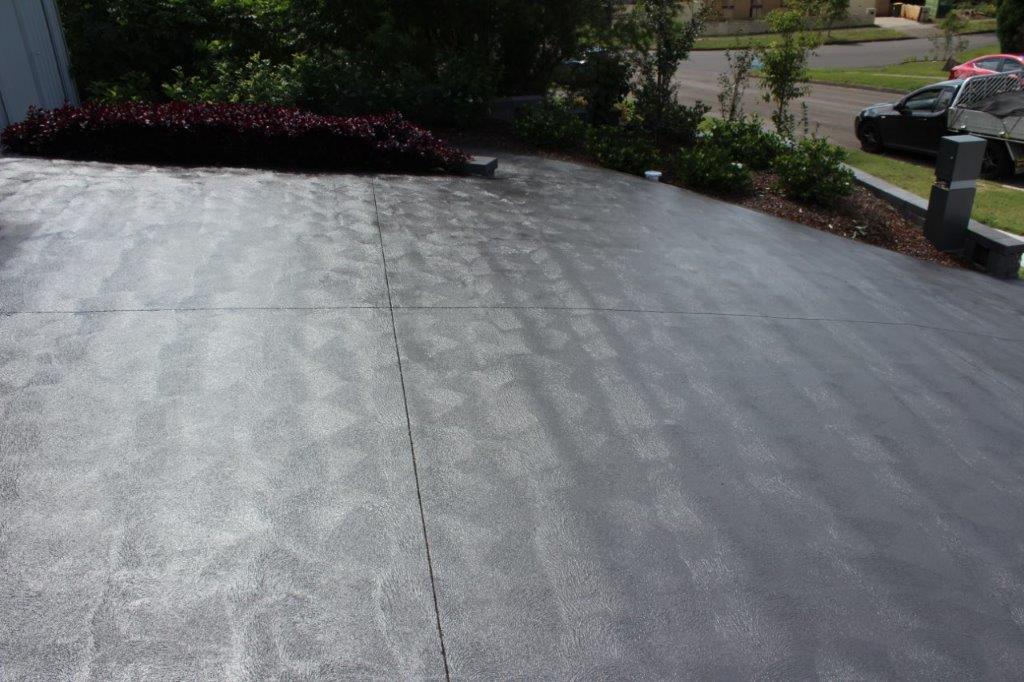 How do we maximise your landscape?
We will make the most of any landscaping work that you may have already done outdoors. We will work around the current layout of plants and trees if they are not part of the new landscaping changes. We will cause as little disturbance as possible, so that we can focus our time and efforts on fine tuning the rest of your outdoor space.
When we are finished, you will have one of the most beautiful lawns in Northmead. We find that residents are always asking us to complete their landscaping work, particularly after seeing the brilliant projects of our many clients. It always helps that we don't take our reputation for granted and always deliver what we promise for landscaping in Northmead.
Landscapes That Will Make You Fall in Love
After we finish landscaping your property, we are sure that you will always be looking for more excuses to spend time in your yard!
It's hard not to fall in love with our landscaping work and all the marvellous additions.
You can always trust our team to offer you the best landscaping ideas that you would ever come across.
Also, thanks to our landscaping plans, you would be able to save a lot of money on this project!
Our concrete landscape services are rather competitive, in price and quality, compared to quotes you will find anywhere else.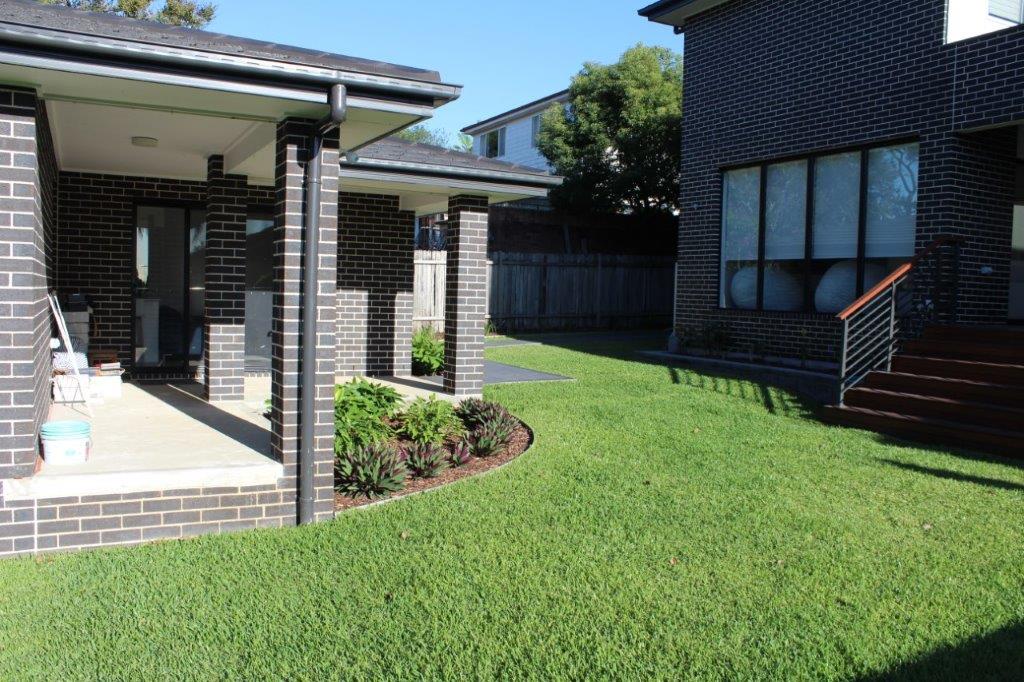 Hire the Most Professional Landscaping Company in the Area
Looking to sign on with a well-trusted professional landscaping company in Northmead? Get in touch with us for your landscaping needs! Call us on 0437 809 169 to discuss your landscaping requirements. Alternatively, fill out our contact form, and we will get in touch with you ASAP. We have a team of specialists dedicated to delivering you the best landscaping results.
Artscape Landscapes works everywhere in Sydney, building beautiful lawns and architectural landscapes. We build and maintain your residential spaces– always fresh and great looking!
Are you building a new house? Renovating? Perhaps a new pool or driveway? Or that outdoor kitchen or decking you've always dreamt of. Rick Field can guide you through the process, from design to completed landscape.
Call Artscape today!
We strive to deliver a level of service that exceeds the expectations of our customers. If you have any questions about our products or services, please do not hesitate to contact us