Landscaping Services Sydney
Artscape Landscapes is proud of the calibre of services we offer in residential landscaping in Winston Hills. Our landscaping services have been utilised widely in many suburbs, including Bella Vista, Baulkham Hills and the wider Hills District. We handle work for properties of all shapes and sizes, presenting beautiful bespoke lawns and carefully manicured landscapes that inspire residents to slow down and smell the flowers.
We provide the best landscaping services in the region. We assure you that our work is second to none in the Hills District. Every project we take on, we can customise it to your requirements and expectations. We have an open communication policy making it easy for us to discuss your ideas and offer you more amazing suggestions shaped from years of experience. The result is a well satisfying service that truly delivers.
This is the real reason why people regard us as the top landscaping experts in the area. We've also successfully served many clients across Castle Hill, North Rocks, Northmead, Kings Langley, Ryde, Epping, Beecroft, and Eastwood, for all their landscaping needs.
How do we start the work?
First, we would listen to your requirements for the landscaping project and how you intend to use this space.
We'll ask you about the designs you want for the landscaping project as well as your budget.
Using this information, we determine the kind of plan, concept, and scales that we would use to landscape your property.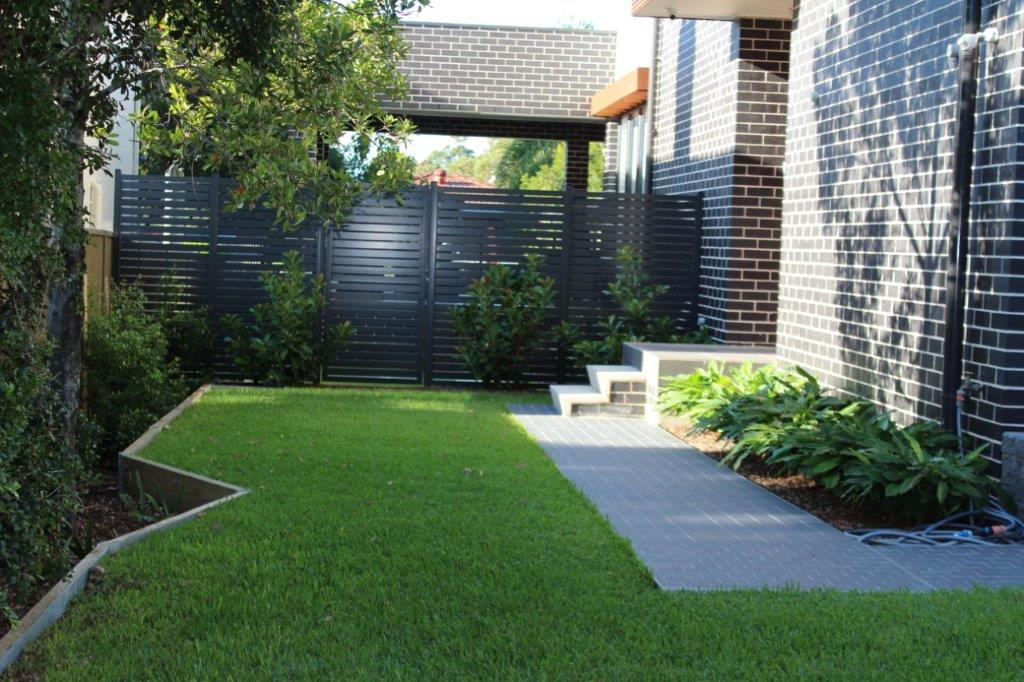 We Create Magic with Our Work
Once we start working on your landscaping project in the Hills District, you would be amazed to see how the work takes shape. As part of our landscaping work in lovely suburbs like Kings Langley, we use the most attractive plants to adorn your outdoors. We would also install all the functional features and other decorative elements you desire or need for your landscaping project to be pleasing to the eye and functional. We will create an environment that uses little water, needs minimal maintenance, and is eminently sustainable. This way, your outdoors can look good and be in excellent condition for years to come.
So, as you can see for yourself, we are the best landscaping experts in town!
A few words on our landscaping work
We know that there is no shortage of options when it comes to residential landscaping in Ryde.
It can be a tad confusing where you should start when it comes to landscaping your home in Baulkham Hills.
This is where we can help you so much with our landscaping expertise.
Our landscape designers are qualified and have created plenty of residential gardens – each of them uniquely stunning!
These projects have made us one of the top names for landscaping services in Sydney.
Our track record in the industry
We have worked on so many kinds of landscaping projects in Epping and the Hills District.
We provide you with the most beautiful residential landscaping services in Sydney
This includes terraces and small balconies to huge backyards. It is this experience that makes us such a highly sought-after name for residential landscaping work in Beecroft.
When we are at the design stage of the landscaping project, we will discuss various things with you, such as your overall lifestyle, to understand what your ideal backyard or lawn would look like. We will also investigate some necessary technical matters essential for the health of your outdoors, such as the current soil quality and drainage systems.
As the foremost landscaping experts in the region, we would leave no stone unturned to give you the best results.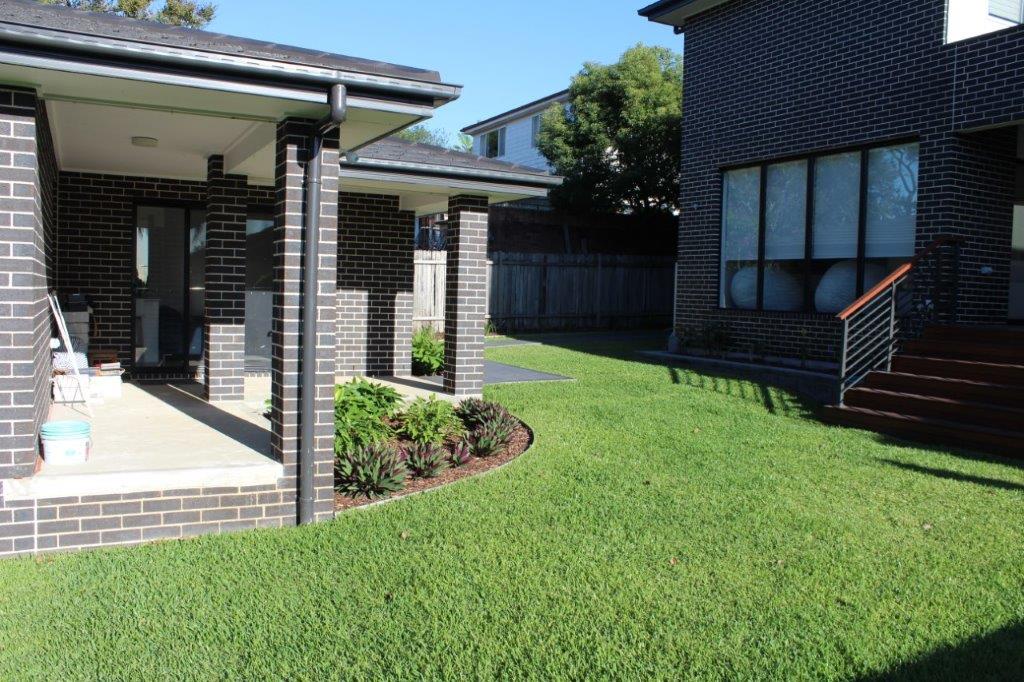 Creative ideas for elegant looking landscaping in Sydney
Create an eye-catching entrance that will attract more customers and create an environment that both uplifts your visitors.
We will assist you with custom ideas and designs to improve your outdoors
We can create the best visual appeal for your outdoor spaces by adding exotic flowers, plants, and fixtures.
Provide outdoor accessories like umbrellas for shading and cushions for your seating arrangements, making them more inviting and comfortable.
For eco-friendly landscaping, an automatic irrigation water system can provide an efficient and hassle-free upkeep of your outdoors.
We take every opportunity to provide you with the best
We will use all our resources in landscaping to provide you with one of the most beautiful and smart outdoor spaces in the wider Winston Hills region.
This is the magic and beauty of the landscaping work that we can do for you in Northmead.
You can be sure that we can expertly cover all the different aspects required of the residential landscaping work we do for you.
We would do it right from the start, and all the way to the finish line.
Come Work with the Best!
So, if you want to work with the best company for landscaping services in Sydney, please feel free to contact us! You can visit our website – https://www.artscapelandscapes.com.au/ – and fill up the contact form, from which we would then get in touch with you. You can also call us at 0437 809 169 and get your project started!
If you're looking for landscaping in Sydney, we can offer you different types of services. From Residential projects to driveways to Sandstone projects, we have done it all.
Yes, we have some of the best design specialists working for us full time. Thus, you can come to Artscape Landscapes for the ideal design for your landscaping project in Sydney.
We will mention everything about the payment structure in our free quote that you shall receive at the very beginning. Don't worry, our prices are competitive and we never hide any service fee from our customers whatsoever.
Would you like Landscaping Ideas?
Are you wanting to improve your landscape, but not sure what to do? We can help you make a start & sketch out a few options, provide a price estimate, then create a personalised garden design, with a quote.
Artscape Landscapes works everywhere in Sydney, building beautiful lawns and architectural landscapes. We build and maintain your residential spaces– always fresh and great looking!
Are you building a new house? Renovating? Perhaps a new pool or driveway? Or that outdoor kitchen or decking you've always dreamt of. Rick Field can guide you through the process, from design to completed landscape.
Call Artscape today!
We strive to deliver a level of service that exceeds the expectations of our customers. If you have any questions about our products or services, please do not hesitate to contact us