The Best Deck Builders in Sydney
Are you planning to make some improvements for your home in Sydney? Is it finally the right time to invest indecking for your home? If the answers to these questions are yes, Artscape Landscapes are here to help you out!
While numerous builders provide decking services in Sydney, people have constantly considered our tradespeople as the best to handle all their needs! We are the No. 1 company for decking in Sydney, which homeowners can rely on. We have been in this industry for many years and carved a niche for ourselves in Sydney. Our years of hard work and dedication has helped us become industry leaders. We set the standard when it comes to decking!
Reputed Professionals
The most common mistake of most homeowners in Sydney is that they end up hiring the wrong team of builders for decking in Sydney. This is mainly because the local builders boast a lot about their decking services to entice people. Ultimately, either they leave the project mid-way or charge an extremely high cost from homeowners in the name of providing quality decking services in Sydney. However, we have earned a good reputation in the market through our work and have only improved with each project. We have always provided people with what they want through our passion. You can see this for yourself with our reviews.
Affordable Services
Budget is the prime consideration of most homeowners looking for deck builders for decking in Sydney. They usually look for a team in Sydney that fits their requirements and offers them the desired decking services at a cost that they can afford. Well, Artscape Landscapes provides all the services at a reasonable cost. So that you can enhance the looks of your home even on a tight budget with your decking in Sydney! We value your budget and the kind of entertaining you can enjoy with decking.Knowing that most homeowners cannot afford the often awfully expensive costs of decking, we have decided to offer these services in Sydney at inexpensive rates and without any compromise on quality.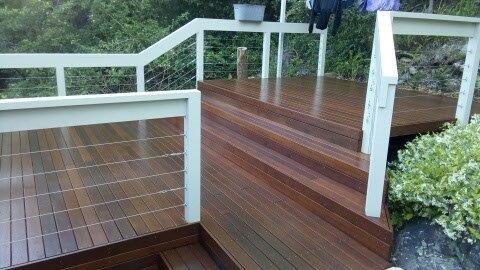 Quality Decking
One characteristic feature that sets us apart from the rest is that we provide uncompromised quality in all our completed decking in Sydney. Most companies in Sydney offering decking services at affordable rates usually compromise on quality to offer these rates, and it unfortunately means you end up reinvesting in the same thing within just a few years. Other companies offer quality decking services in Sydney butcharge high rates for these services beyond a realistic budget. We promise quality results that satisfy when we say we offer quality decking at reasonable prices in Sydney
State of the Art Equipment
While many companies provide decking services, not all of them have the latest tools and equipment for completing the projects of decking in Sydney that they take on. Most companies rely on local workers in Sydney who carry their equipment with them for decking services. These local workers work with these companies on a project basis and don't have the finest quality equipment for doing the job. Contrary to this, we have state-of-the-art equipment for use on every decking project. We don't hire local contractors but have a strong team of trained and hired employees. We provide our workers with the best equipment for decking in Sydney While also keep our eyes out for any new equipment on the market, to provide our workers in Sydney with the best tools out there!
Word of Mouth
Most residents that have relied on our decking services in Sydneyhave continued to spread the word by telling their neighbours, friends, co-workers, and relatives. They believe in us and entrust us with their investment in Sydney. We always work hard to deliver on the high calibre of results expected of us. We have taken this in our stride while providing varying custom decking in Sydney for our clients with our services. We are always all ears to all their requirements and make sure that they aren't disappointed with the results in any way. Our services in Sydney include:
Wide range of timber decking
Composite decking
Trex decking
Millboard decking
Treated pine decking
Australian grey ironbark decking
Tallowwood decking
Northern box decking
Modwood decking
Don't know where to start with the design of your new deck? Get in touch with us on 0437809169, and we will help you out!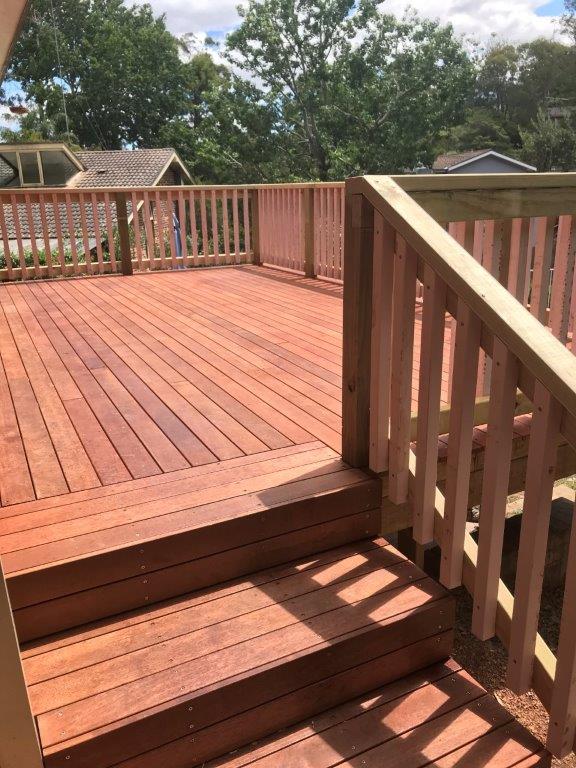 Would you like Landscaping Ideas?
Are you wanting to improve your landscape, but not sure what to do? We can help you make a start & sketch out a few options, provide a price estimate, then create a personalised garden design, with a quote.
Artscape Landscapes works everywhere in Sydney, building beautiful gardens and architectural landscapes. We build and maintain commercial, homeowner and rental property gardens – always fresh and great looking!
Are building a new house? Renovating? Perhaps a new pool or driveway? Or that outdoor kitchen or decking you've always dreamt of. Rick Field can guide you through the process, from design to completed landscape.
Call Artscape today!
We strive to deliver a level of service that exceeds the expectations of our customers. If you have any questions about our products or services, please do not hesitate to contact us