Beautiful Formal Garden & Design Services in Australia
Add a sense of grandeur to your gardens or landscapes with a carefully planned and executed formal garden design. A formal garden pairs the beauty of shape and symmetry with nature for palatial gardens with breathtaking geometric designs.
Whether you have a small, medium, or large garden space for your home or commercial premises, a formal garden design can provide the perfect solution. Formal garden designs take a lot of work, meticulous planning, crafting and workmanship. But once it is all finished a formal garden is surprisingly low maintenance. It only requires a little pruning now and then to keep everything in excellent shape.
Therefore, formal garden design services have greatly become an answer for those that enjoy beautiful green spaces to relax in, without all the work. We'll take care of the whole process from design, planning, landscaping and if you desire, maintenance. Giving you a comprehensive solution for captivatingly neat gardens for your outdoors.
We also rebuild your pathways, with contemporary steps and euro-styled tiling, or stone pavers and Japanese-styled corners. Or indulge in a Mediterranean atmosphere, a Spanish courtyard, or make your own, unique landscape design & you can have a cultural look, or an international, chic look, or a tough-wearing functional garden.
About Artscape Landscapes
Artscape Landscapes is a reputed and reliable name in Australia when it comes to formal garden design services. With close to four decades in designing and landscaping formal gardens for commercial and residential properties, you can bank on our name for your project. Our hard-earned efforts will offer you a garden that soothes the eye and makes the perfect place to relax. We're sure it won't be enjoyed by just you and your guests, but as well as native bird life species in your area. For effortless bird watching sessions that make outdoor evenings even sweeter.
So, if you are looking for quality professionals for garden designs, decking, and other landscaping services, get in touch! We are always able to offer you the best services across Australia to recreate or look after your outdoors.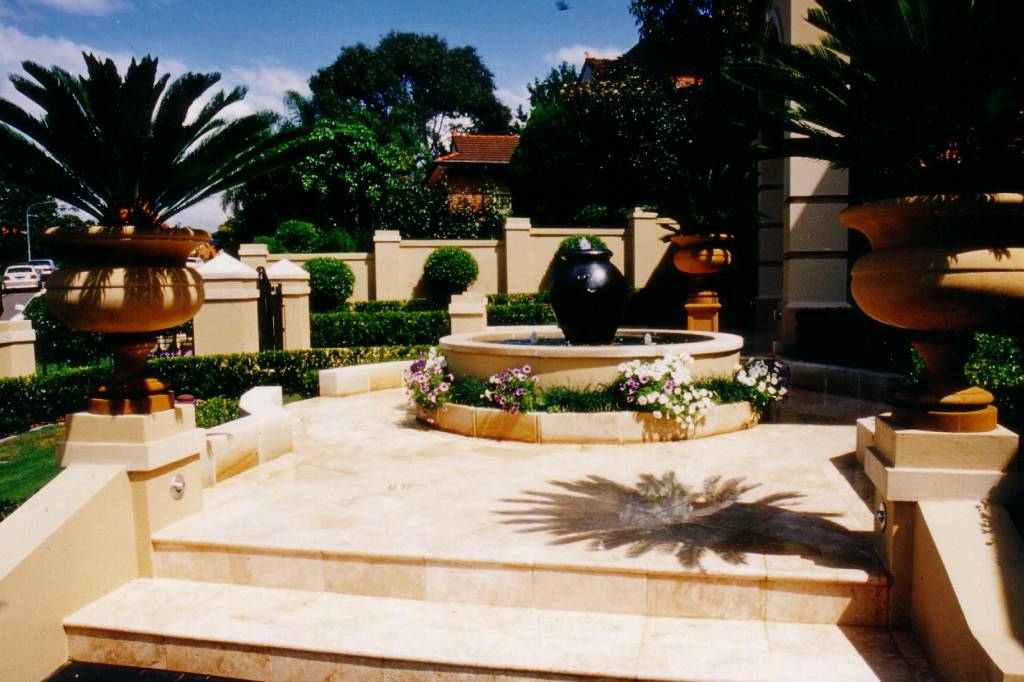 Our Formal Garden Design Approach
We have consistently been making strides in our excellent designs and hard yard efforts to bring the best landscaping services to you. We have athoroughly detailed process when it comes to our formal garden design services that include:
Consultation and Site Survey
Concept Drawing of the Garden
Scaled Garden Design
Plantation for Landscaping
Our four-step approach has been immensely helpful in delivering stunning garden designs and landscapes to reputable commercial properties and residences.
Formal Garden Designs
As you leaf through a garden design book, you can perceive for yourself the distinct look a formal garden design has. Formal gardens are created with the idea of bringing the order and balance of civilisation to nature. For gardens that are well shaped, tamed and controlled. It's a style that has become famous in the likes of Italy and France in Europe, as well as in Mughal gardens in India. Reshaping your backyard into a blissful garden of Eden is the work we love. Whether it is adding or changing the shape of retaining walls, installing fountains, creating new paths, or paving stones or fixing problems with slopes and drainage.
We at Artscape Landscapes believe that garden design should be treated as an artform. You can let us know more about the different aspects you would like to capture in how your garden might look. As well as what plants or favourite shrubs and green-leafy trees you desire for your completed formal garden. We will make sure that your formal garden design has all the care it requires, in the shading, symmetry, focal points and pruning for that lasting palatial elegance.
We have taken inspiration from numerous sources, amongst all the different styles among cultures and categories in formal garden design. Ranging from French, Italian, and Spanish styles across the Mediterranean, to Indian and Persian styles with beautiful water features. Along with American classical, colonial or federation formal garden designs. So, whatever formal design suits your fancy, our landscapers at Artscape Landscapes are well up to the task!
Our Approach to a Beautiful, Charming Formal Garden
Rome was not built in a day. Which is another way to say that every beautiful thing takes time. Therefore, if you are looking for a stunning formal garden,it is crucial that you let us follow our process.
At Artscape Landscapes, we are known for doing the impossible. Our team of experienced garden design and landscaping consultants first make a rough plan of the garden. Upon this, we assess the land to ensure that it is level as a formal garden requires a levelled surface. When this is finished, our team finalises the design of how the completed formal garden should look, with great harmony and symmetry focused on its central axis.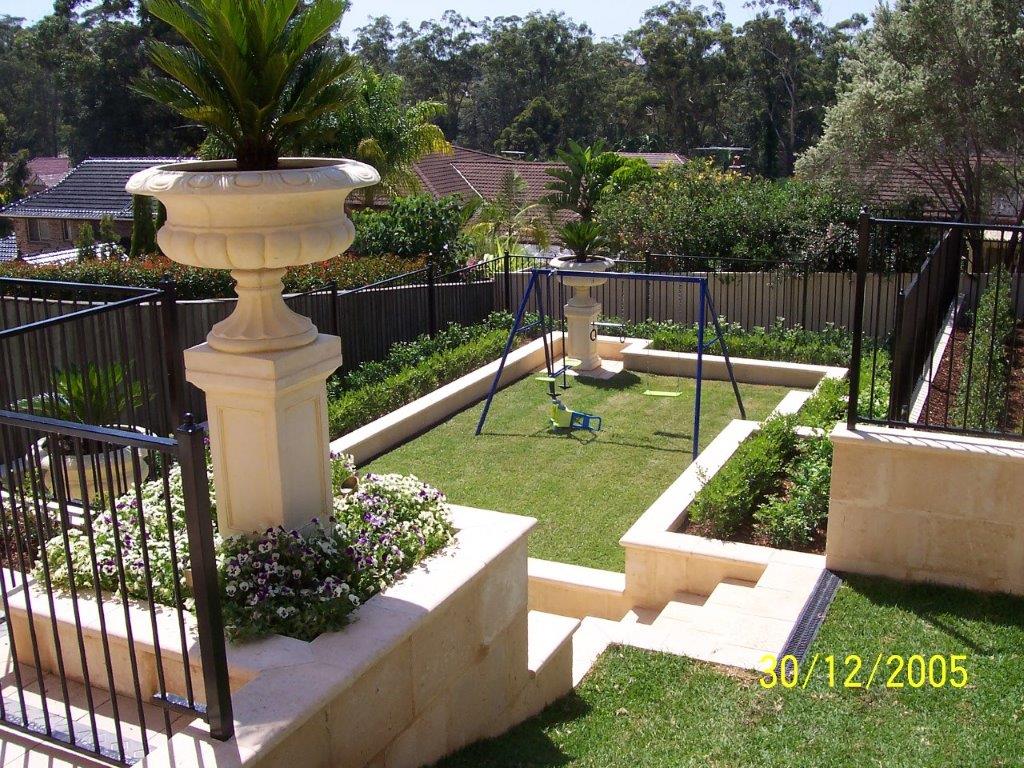 We also make sure that there is enough space to easily walk through the space, and hence, we ensure that roads and pathways are created accordingly. Roads and pathways are usually cut at right angles in formal garden designs for crisp, clean and defined edges. However round or circle pathways are also often a feature in the centre of a formal garden or focal point, such as around a fountain, sundial, or birdbath.
A Customised Formal Garden Solution
We are one of the most reputed formal garden design services providers in Australia, offering customised garden services. We leave no stone unturned when it comes to implementing our YEARS OF EXPERIENCE, CREATIVITY, PROFESSIONALISM, and EYE FOR DETAILING to offer a wide range of garden design services that are tailored to your needs; from consultation to designing and implementation. We ensure that a beautiful outdoor space is created for everyone to enjoy.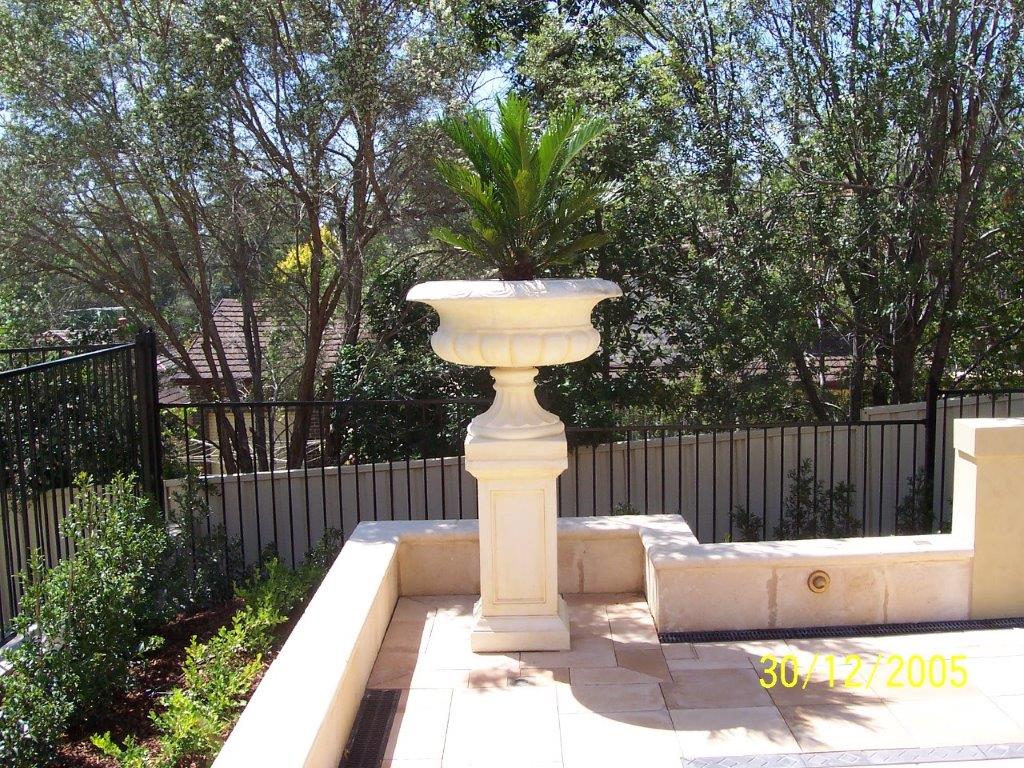 WATER-SAVING GARDENS – WITH NATIVE BIRDLIFE
Another important feature of formal gardens is the water system. These gardens are known to have well-defined water-flowing canals, fountains, ponds, and other water features. We work on designing a water-saving garden for you by using the key opportunity features at your place and well-designed systems. Water is a precious resource that needs to be saved using sustainable landscaping practices. Artscape Landscapes can lay irrigation for easy watering for your plants. We can also lay for water-tough plants and strong native species that need lower upkeep.
Are you also looking to encourage birdlife into your garden? We can assemble a bird-accommodating hideout with the sort of trees and flowers that they love. Depending on the type of birds you want, we can help you craft secure and hidden areas to watch and hear young birds chirp in your garden.
Our experts will help improve your landscape, that will undoubtedly make your neighbours envy. We can guide you in starting the process and sketch out a few design ideas that will best capture your ideal garden and landscape. Our experts will provide a price estimate for your personalised garden design and provide you with the best quote. Feel free to contact Artscape Landscapes on 0437 809 169.
WATER SAVING GARDENS – WITH NATIVES AND BIRDLIFE
Are you trying to encourage birdlife into your garden & we can build a bird-friendly hideaway, with the type of trees and flowers that they love. Depending on the type of birds you want, we can design protected, hidden areas & imagine the joy when you find some young birds in your garden.
Saving Water through sustainable landscaping is essential. Artscape Landscapes can lay irrigation for easy watering, and lay water-tough plants and hardy natives that need lower maintenance.
Would you like Water Friendly Garden and Retaining Walls Ideas? Are you wanting to improve your landscape, but not sure what to do? We can help you make a start & sketch out a few options, provide a price estimate, then create a personalised garden design, with a quote.
Artscape Landscapes works everywhere in Sydney, building beautiful gardens and architectural landscapes. We build and maintain commercial, homeowner and rental property gardens – always fresh and great looking!
Are building a new house? Renovating? Perhaps a new pool or driveway? Or that outdoor kitchen or decking you've always dreamt of. Rick Field can guide you through the process, from design to completed landscape.
Call Artscape today!
We strive to deliver a level of service that exceeds the expectations of our customers. If you have any questions about our products or services, please do not hesitate to contact us